The Kanger TOGO Mini AIO Starter Kit may be a mouthful, but it certainly isn't a handful. This tiny vaporizer is one of the most portable that we've ever had our hands on. If you are a beginner looking for something easy to use or if you just want something convenient to carry, you should check this out. Be warned though, the small size does mean you have to sacrifice in other areas. Let's go over everything now… Also be sure to check our vape buyer's guides for important information to consider before making your first purchase.
Review: Kanger TOGO Mini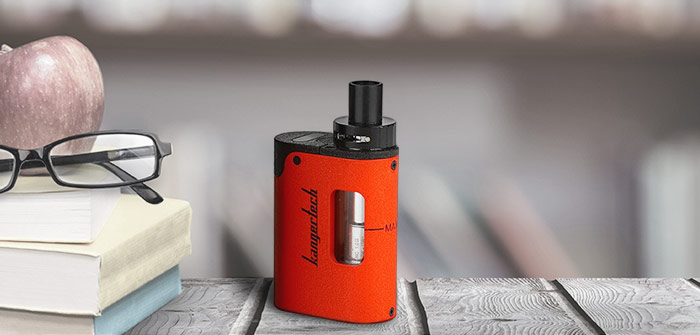 Manufacturing Quality
There's a lot to like about the TOGO Mini, but there is also a lot that it doesn't have. Let's start with the best feature, which is the size. This is an incredibly small mod to begin with, and the all-in-one (AIO) design means you don't have a tank sitting up on top making it less convenient to carry.
There's a lot of little things that beginners may not notice that I like as well. For example, the drip tip is 510 threaded, meaning you can use your own. The coils used are the popular CLOCC coils that originally came out with the CUPTI starter kit. The airflow is also adjustable, which isn't always true of small, cheap mods like this.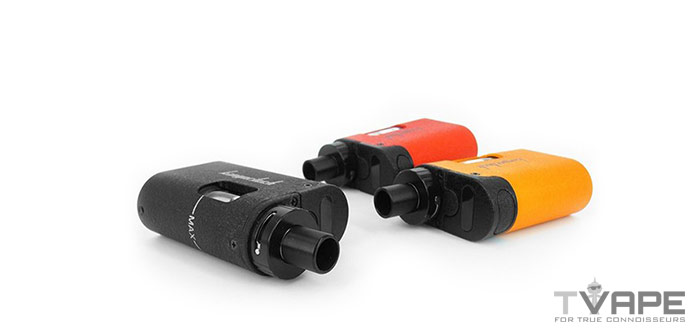 Like I mentioned, there's still a lot that you aren't going to get from this kit, most notably power flexibility. There is just one button on this device, which makes it very easy to use, but you can't adjust the power output at all.

Flavor Quality
I thought the flavor and vapor quality were very good. The CLOCC coils are known for producing excellent flavor, and that really shows in this kit. For something so simple, the flavor was very impressive.
There are two coils included in the starter kit. The first is a 0.5ohm stainless steel coil that is designed for direct lung draws. The second is a 1.0ohm NiChrome coil for mouth-to-lung vaping.
Regardless of which one you use, the vapor output isn't going to be mindblowing. I don't think this matters that much because cloud chasers clearly aren't the target market of this vape.

Power Flexibility
Again, the TOGO Mini doesn't give you any power flexibility at all. This is a fixed voltage vape. The only thing that will affect the power output is the resistance of the coil you are using and how charged the battery is. The lower your battery life, the less power it will deliver.
Everytime I see a vape with no power flexibility at all, I can't help but wonder how hard it could possibly be to just add the ability to change even the voltage output.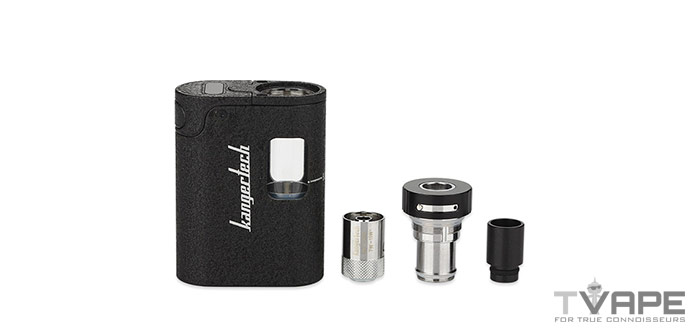 This could still be done without an actual screen, and it would be as simple as clicking the button a certain number of times. It's not a deal breaker though, because this vape still excels in the next two areas we're going to cover.
This is an extremely easy vape to use. With just one button on the entire mod and no settings to adjust at all, you only really have to remember that it takes five clicks to turn the power on. Once you have it on, you simply click and hold that button to engage the coils.
Changing coils and filling the tank is where things can get complicated for some people, but that shouldn't be a problem with this vape. Everything twists on and off easily.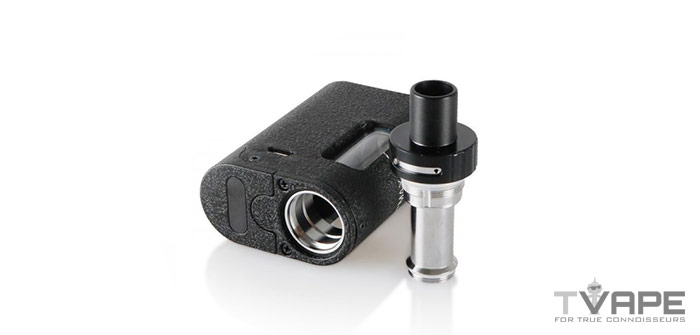 The coil is connected to the end of a long metal 'chimney' so that it sits near the bottom of the tank, and the setup is pretty easy to understand once you play with it for a minute. The tank is also filled from the top, so it's very easy to refill on the go.

Portability
This is one of the most portable vapes that I've ever used. There are two major ways that manufacturers can make their vapes portable: small sizes and AIO designs. This has both of those things.
I'm a huge fan of the AIO designs with the tank sitting well inside the actual unit because it makes it much better for pocket carry. It would be nice to have a way to cover the drip tip to keep things from getting inside while it's in your pocket, but that's a subject for another day.
The battery life is pretty good as well. It's nothing like the K-KISS, another vape from Kanger that has a 6300mAh battery, but the 1600mAh battery in this is still respectable. It should easily last you through a full day or two of vaping.
If you've been using big box mods with 510 carts it may be time to look for something smaller, most vapers tend to start with Linx Hermes 3 for their oil because its much more compact than a mod.  

Overall Experience
In my opinion, the Kanger TOGO Mini AIO Starter Kit is a great value for the money for certain groups of people.
It may not be very powerful or decked out in features, but I think beginners would really enjoy the ease of use and vapor quality. A lot of new vapers are switching over from smoking, and they'll likely appreciate that this can be used for mouth-to-lung draws.
Even if you are more experienced, I still see a good reason to pick this up: it's ridiculously portable. It's a great option if you just want something to grab and keep you going throughout a long day when a bigger, more powerful vape might be too cumbersome to carry.
Considering the extremely low prices you can get these at, I have no problem recommending the Kanger TOGO Mini if you fall into either of the above categories.
Those looking for a bit more from their starter vape may want to consider the Coolfire IV 100W. And for those who want a more traditional vape that is more portable we highly recommend the Vaporesso Target Mini.
We hope you enjoyed reading our Kanger TOGO review! We would love to hear from you! Feel free to leave a comment in the section below, you can do so anonymously 😉 Don't forget to follow us on
Facebook
,
Twitter
or
Instagram
for contests, sales alerts and other fun stuff! Thanks for reading and as always, keep vapin'! 😉