Trying to get their foot in the portable oil vape game, the Yocan Handy is a bite-sized 510-threaded battery for oil/juice cartridges. We've liked other of Yocans offering before like the Yocan DeLux and Yocan Evolve 2.0 and we've often come away satisfied, however wanting a bit more from the manufacturing quality. We find out if the Yocan Handy can stand up to the competition, or if it is flat-footed. Check out our Yocan Handy review here for more info!
If this is your first oil pen vape and your not sure where to start, why not check out our Best Oil Pen Vape ranking. It lists all the best and brightest the oil pen vape industry currently has to offer.
Review: Yocan Handy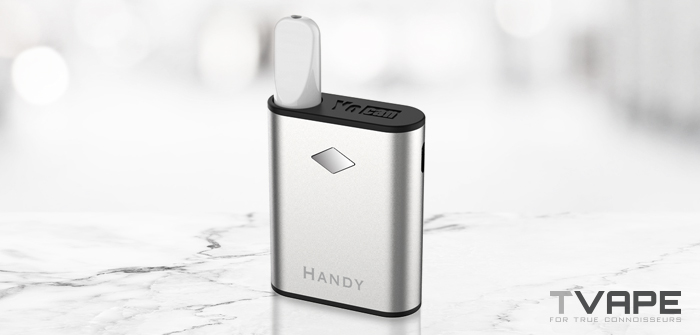 Power Flexibility – Options without direction
With the Yocan Handy you get 3 power options to choose from. We're not sure what these settings are unfortunately and the performance you get with different cartridges will vary.
Much of the performance you get will depend on the oil contained inside and the cartridge itself. The three power settings are pretty versatile for different hits and will satisfy most, however we always prefer full power control.
Manufacturing Quality – You get what you pay for
Yocan is a budget brand and the Handy appears to be made as well as the price suggests. It doesn't scream quality, but won't fall apart in your hands either.
It's small, smooth, feels decent in the hand, and looks okay. It's not luxury by any means but it's many steps up above plastic units.
Included in the box is a basic kit consisting of the device itself, Micro USB charger, 510 magnetic adapter and user manual. We would've liked to see at least one more magnetic adaptor thrown in to make swapping cartridges easier.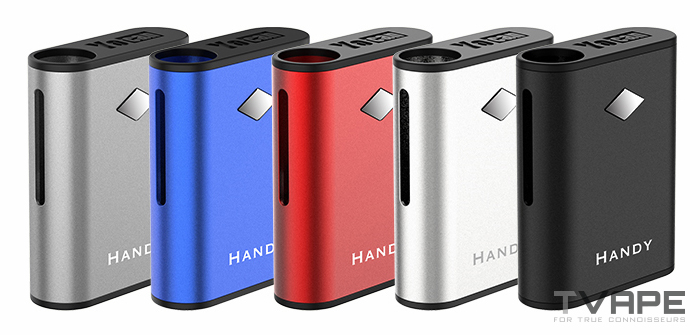 Battery Life – Slightly below average
With 500mAh of battery power inside, it'll give you a full cartridge worth of hits and maybe even more.
This is pretty solid and about what we expect considering similar units pack in about as much juice too. It charges via MicroUSB in less than an hour and runs for quite a long time. Not bad at all!

Portability – super portable
So small, this device is really easy to forget you even had it in your pocket!
With a cartridge that's self-contained and hidden inside, it's safe against falls and knocks compared to other units.
Ultra-tiny and lightweight, it'll fit into practically any pocket or bag no problem.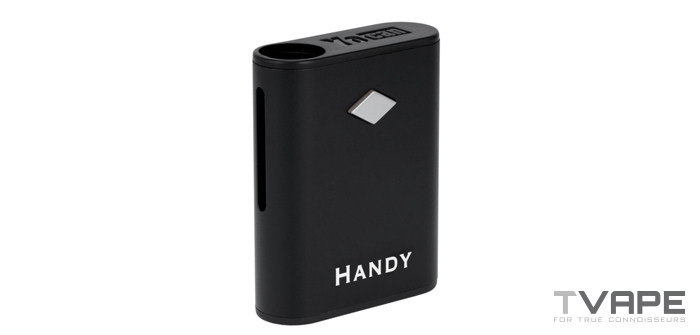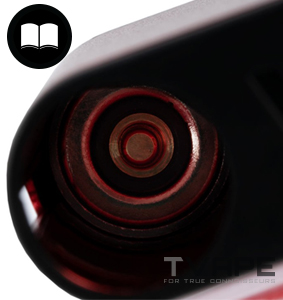 Ease of Use – Easy peasy lemon squeezy 
Oil vapes are exceptionally easy to use and the Yocan Handy follows that trend.
With  an easy change magnetic system, one-button operation and overall simple design, we can't really see how anyone would struggle to use it!
Discreetness – watch it disappear
So tiny and pocketable, this device is lightweight, petite, and practical.
Able to conceal entirely in the hand with no problem, the Handy is really so small you'll probably forget you have it in your hand!
Most people will likely think it's a typical e-cig anyways and you won't have a problem taking a quick hit basically anywhere.
Overall Experience – Another runner in the race
The Yocan Handy is quite handy! Tiny, portable and functional, it's a direct competitior of the CCell Palm, CCell Silo, PCKT One Plus, SMOK MiCare, and all the other ultraportable oil vape systems.
Does it outperform any of them? Not really. They're all very similar with slight differences in build quality and so forth.
The Handy isn't the nicest or most elegant from the crop, but is performs just fine and we have no complaints with it! For the price, we couldn't really expect anything different anyways.
If you have questions about our review or just want to let us know what you think, feel free to drop us a comment below! Also, don't forget to follow us on Facebook, Twitter or Instagram to keep up to date with all our contests, sales alerts and other fun stuff! Thanks for reading and as always, keep vapin'