We've quite liked some of the releases by Yocan before like the Yocan Evolve and Yocan DeLux. Inexpensive, practical, and quality performance normally encompasses Yocans stuff and we're keen on checking out the Yocan Uni and how practical it is!
If this is your first oil pen vape, check out our useful oil pen vape ranking to see the best the oil pen vape industry has to offer.
Review: Yocan Uni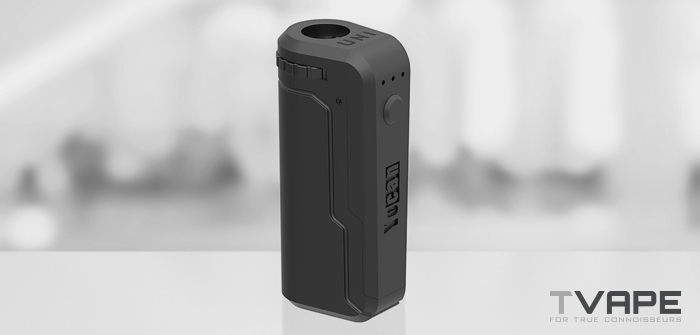 Manufacturing Quality
Though Yocan products are inexpensive unlike the units such as the Vessel cartridge battery, they're built pretty well. It feels great in the hand, the mechanical pieces move well and overall we really can't find any complaints at all! The magnetic connection is strong and lends confidence and the cart is sealed inside the device, protecting it from knocks and damage, keeping your sacred serum safe.
In the box is a basic kit consisting of the battery itself, 510 magnetic adapter, user manual, and USB charger. Nothing special but it provides you all you need to get going, aside from a cartridge that is!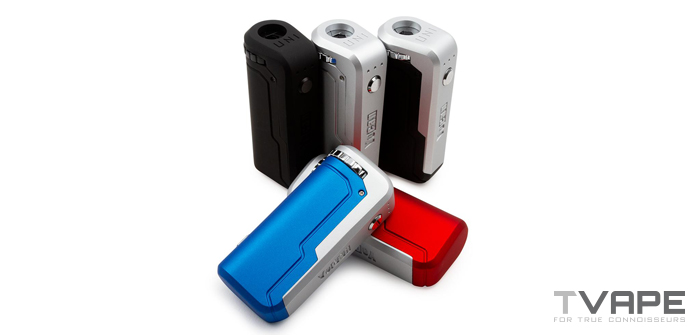 Power Flexibility
We were pleasantly surprised! We expected no temperature control for such an inexpensive device, like the CCELL Palm but you get three voltage settings to choose from.
We're not actually sure what they are but we wager a guess to say these are around 3.4, 3.7, and 4.2v. Plenty of versatility, which is important if you're going to be mix and matching different cartridges.
Battery Life
Slightly more battery capacity than the CCELL Silo, the Uni has 650mAh of juice is stuffed inside, allowing for a good amount of hits before you'll even need to think of topping up. You can easily expect between 0.25-0.35 grams of material to get vaporized before needing to top up, or around 200 draws, depending on draw intensity.
This is pretty solid and we're more than content with this!

Ease of Use
Oil pens are hard to use, said nobody ever. Okay, it's not an oil pen like the Yocan Uni Pro, but you have to really be out there to not understand how to press a button and inhale at the same time.
It's all quite straightforward and adjusting the Uni to properly fit your cartridge is a simple process too! 

Portability
It's small, sleek, and self-contains the cartridge! It has a nice little heft and fits comfortably in the hand.
It'll practically entirely disappear in your hand with a clenched fist and you may forget it's in your pocket at times.
Bigger than an oil pen, sure, but still small enough it doesn't matter much anyways. Users looking for a more portable and discreet unit usually tend to prefer devices like the Hermes 3 oil pen.
Overall Experience
We're surprised at how good the Uni fits an assortment of cartridges. If you for some reason have a wide variety of carts lying around with different sizes, it's probably a good idea to grab one of these. Even if you typically use a single size, the Uni performs well beyond its gimmick and worthy of some praise!
If you have questions about our review or just want to let us know what you think, feel free to drop us a comment below! Also, don't forget to follow us on Facebook, Twitter or Instagram to keep up to date with all our contests, sales alerts, and other fun stuff! Thanks for reading and as always, keep vapin'.