Yocan is always working on something new, and it's no surprise they have come up with a new, sleek wax pen, the Yocan Armor. They call it a sleek, stylish, straightforward concentrate pen. We're excited to jump in and see how the Armor stacks up against the rest of the wax pen world. Read on to learn more!
If you're new to wax and concentrates, make sure you check out the handy Best Wax Pens ranking article for a wealth of information to help you find what suits you!
Review: Yocan Armor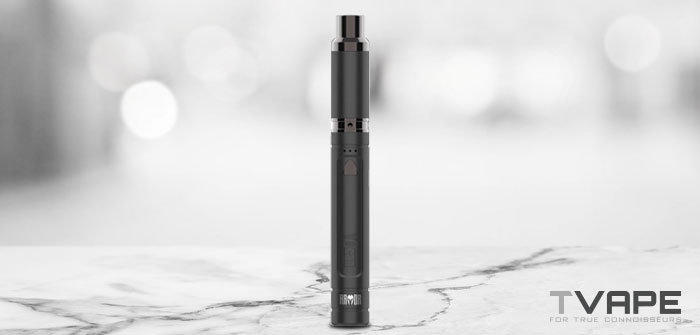 How it Works
As with any device, we highly recommend charging it fully before your first use. Next, remove the mouthpiece and unscrew the top of the chamber.
Then, load your favorite concentrate into the atomizer and screw the top of the chamber back on. 5 taps will turn the device on, and 3 will change between temperatures.
Once you have selected your preferred temperature, press and hold the fire button to start heating your wax. You can also double-tap the fire button to activate preheat mode, which will heat up the device to that temperature, then take it from there with a press and hold of the fire button. Inhale and enjoy!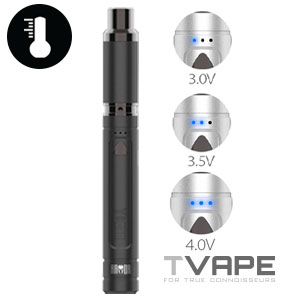 Temperature Flexibility
The Armor has three different voltage settings on the device – 3V, 3.5V and 4V. The bottom two settings are great for flavor, and the top setting will pump out a decent amount of vapor.
On the whole, all 3 of these voltages are a bit lower than your average settings on a wax pen. Personally,  I like it, because even on the top voltage setting, the flavor is pretty good.
For those who prefer more functionality, I might check out something like the Linx Blaze, which has four voltage settings and comes with two different atomizers.

Vapor Quality
The vapor quality of the Yocan Armor is pretty middle of the road. It gets the job done, but isn't really anything to write home about. Even on the lowest setting, however, it does pump out a serious amount of clouds, which is the one part of the vapor quality I was impressed by.
The preheat function was helpful, I will say. I do like a preheat on any and all wax and oil pens; it just means more versatility in the wax or concentrates you can use.
The Quartz Dual Coil has a decent amount of flavor on the lowest setting, but as soon as you move it up even one voltage setting, it becomes pretty harsh and the flavor isn't the best.
If you want a top of the line wax pen that delivers face-melting hits and doesn't break the bank, be sure to look at the Utillian 5.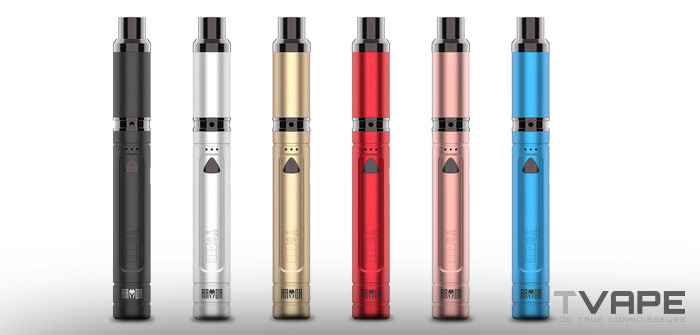 Manufacturing Quality
The Yocan Armor is a solid device that comes with your base level of kit. It comes with a microUSB charger, a dab tool, the device itself, and an extra atomizer. Not bad, exactly what you would expect in your device.
The device itself is pretty sturdy. It has that functional coil cap above the atomizer that screws off to load your concentrate onto the Quartz Dual Coil that I touched on above. The coil is well built, and the device has a good heft to it as well, which I like.
In terms of quality, it is obviously not going to be top-notch, but it certainly will stand up to a drop or two. I do like the protection of the atomizer, but it does become a bit of a pain to unscrew it and load your wax onto the coil. It does come in a number of different colors which is pretty solid.
The biggest issue I have with the Quartz Dual Coil is the wicking. It's not a huge deal, but little touches like this set a wax pen above the general standard. I find you lose a lot of wax in the bottom of the cup, which doesn't get me excited about dropping nice wax into the atomizer.
If you're looking for a unit that can handle both wax and flower with aplomb, definitely take a look at the Focus V Tourist.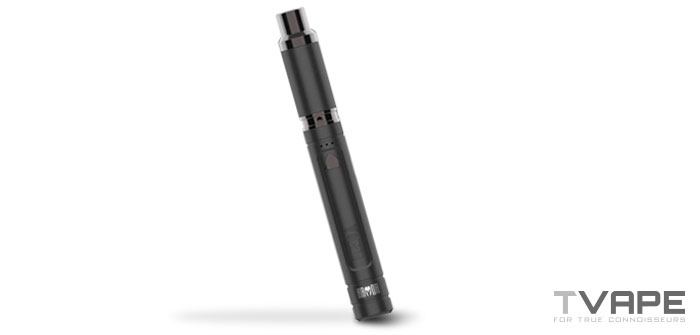 Battery Life
The Armor has a 380mah internal battery that takes about 30 minutes to recharge from completely empty to full. For a little wax pen like this, that's pretty standard, but regardless, 30 minutes is not bad at all.
Remember, it's a wax pen, so you don't necessarily need a huge battery, if your number of hits is relatively low (relatively, I'm not telling you how to live your life) it should last you a full day.
Users that prefer a larger battery should check out the Utillian 2, with its 650mah battery it will take a least two days before needing to be topped up.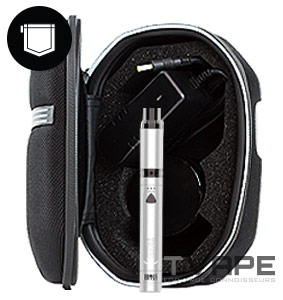 Portability
Not gonna lie, the Armor is a pretty portable device. The size is small and easily slips into any pocket or bag to take with you on the go. The battery life, as we touched on before, is not the greatest, but should last you a night out on the go.
To be safe, I'd bring a battery pack along, something like the ZEUS Charge. Because of that quick charge time, it should take you all the way home.

Ease of Use
The Yocan Armor is simple to use. 5 taps to turn it on, 3 to change temperature, nothing we haven't seen before.
2 taps will activate that preheat function, and a press and hold will start ripping the atomizer if you like to do it yourself.
Cleaning is a touch more complicated, as your wax can build up underneath the coil, but a little isopropyl or some ZEUS Purify Cleaning Solution will get your Armor nice and clean in no time.

Discreetness
The Armor is ultra-discreet as far as wax pens go. It is really small, fits in your hand, and is a great buddy for stealth vaping on the go. It looks like a conventional e-cigarette and won't attract much attention at all in public.
The only thing I would be wary of is the clouds you can pump out of this guy. Other than that, it should be super discreet!
Overall Experience
The Yocan Armor is a solid middle of the road device. It does deliver some potent hits, but the vapor is a little on the harsh side. It is portable, but the battery life isn't fantastic.
The preheat function is pretty solid, it's discreet and simple to use. I would say if you're looking for a wax pen to start on your concentrate journey, the Armor is a solid place to start. If you're a more experienced wax user, I might wait for Yocan's next foray into the wax world.
We recommend checking out the Utillian 2 which offers better vapor quality for a comparable price.
If you have questions about our review or just want to let us know what you think, feel free to drop us a comment below! Also, don't forget to follow us on Facebook, Twitter or Instagram to keep up to date with all our contests, sales alerts, and other fun stuff! Thanks for reading and as always, keep vapin'.