The Oilax Cito is a budget-friendly oil vape kit. This is a simple and straightforward device that comes with a 400mAh built-in battery that should last at day and produces good enough vapor. Definitely a bang-for-buck selection in today's ultra-competitive vaporizer market.
Review: Oilax Cito Review

How it Works – How to Use the Oilax Cito
The Oilax Cito is so simple that you can call it a bit of a spartan vaporizer.  Loading your preferred cartridge for oil is easy through the magnetic adapter on its body.
Just press the firing button five times to turn the device on or off. Press the fire button three times to change the device's voltage, you can choose between 4 different preset modes.
Temperature Flexibility – Does it Offer Precise Voltage Control?
The straight answer is no – this is a budget device but it comes with an acceptable four modes of voltage presets. You can press the fire button three times while the device is on to choose between 4.0 volts, 3.8 volts, 3.6 volts, or 3.4 volts.
I know, it's not that exciting but it does get the job done. As it is with most vaporizers in the market, choosing lower temperatures will generally give you better flavor and less vapor, while setting it to higher voltages will give you more vapor and less flavor, you decide. Honestly, the range of 3.4 volts to 4.0 volts is very acceptable if you are just looking to get your hit on.

Manufacturing Quality – How does the Oilax Cito Feel?
Average, at best. Build with a mix of aluminum and plastics, the Oilax Cito does feel like a budget vaporizer and it does not try to hide it. Its design is pretty straightforward, nothing that you haven't seen before in a vaporizer and color choices are a bit limited. I personally prefer the sleek solid feel of something like the Tautron.
Again this is a budget device and it shows through and through. What I like best about it though is the magnetic clips that it uses to hold the cartridge in the body, which is a neat and convenient feature.
Battery Life – Can the Oilax Cito Last You for a Whole Day?
The answer is yes, and no. The Oilax Cito has a built-in 400mAh battery that is sufficient to last an average user the whole day if he or she vapes for a maximum of around 30 minutes of continuous use at lower wattages. If you want a device with a bit more power check out the PCKT One Plus.
If you are a heavy user or someone who wants to max out the voltage at 4.0 volts per drag, then this device's built-in battery will only last you around 20 minutes of continuous use or around 2 to 3 sessions of vaping per day.
The good thing is you can easily charge the unit through any USB outlet including your computer with its included USB cable.

Portability – Can You Take the Oilax Cito Out and About With You?
Yes, the Oilax Cito is not that small but it can still be considered very portable. These devices measure out at 60.7x35x17.5mm. It is extremely pocket-friendly and you will have no problems bringing it with you. Though its not a slim as a pen unit like the Vessel cartridge battery.
Except for maybe the short battery life which you might want to take a power bank with you to help you recharge the Oilax Cito whenever it needs it. This device seems durable enough to take a beating inside your pocket, just make sure that you always turn it off whenever you put it there.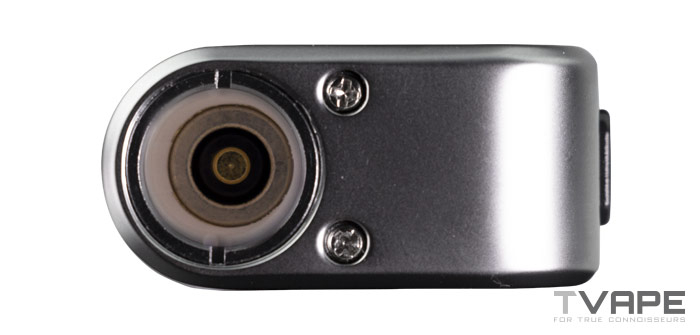 Ease of Use – How Easy is the Oilax Cito to Use?
The Oilax Cito is extremely user-friendly. Its not as simple as draw activiated units like the CCELL Silo, you just have to memorize the commands (which should take no time) and you're all set to go!
This is a very basic device so it only has one button (the firing button) and all it takes to turn this device on or off is five presses, and three presses to cycle through the voltage options which are indicated by the upper 4 LED lights on the face of the unit.
Charging it is easy enough, just connect it to a USB socket (on your computer or a USB power adapter) and the fifth light on the bottom will light up to indicate that it is charging.
Discreetness – Can You Use the Oilax Cito for Stealth Vaping?
Yes, although the Oilax Cito is not the smallest or thinnest vaporizer out there, it is still very compact and you should have no problems keeping it hidden in your hand while you vape away.
One thing to keep in mind though is the unit's LED light which is easily covered by your hand if you orient it properly.
Overall Experience – So, is the Oilax Cito Worth Your Money?
For budget-conscious buyers looking to get the most bang for their buck at the lowest price possible, I would recommend the Oilax Cito.
Just bear in mind the limitations of the device; a small 400mAh battery, only four modes of power options, and cheap build quality.
For those willing to spend more, there are a lot of other alternatives a few notches up from this device's price range that comes with a lot more features that let you have more power and control in your vaping experience, like the Yocan Uni Pro. If, that is what you are looking for.
Compatible with ZEUS Iceborn
This vaporizer is compatible with the ZEUS Iceborn, a revolutionary new vapor cooling system engineered by Canadian vape manufacturer ZEUSArsenal. The Iceborn is designed to produce cooler draws and bigger clouds when connected to your vaporizer. The vapour produced is ultra smooth and crisp and because of ice cooling, instead of water filtration, there is no loss of efficiency. The ZEUS Iceborn adds an additional 2 points to the vapor quality score of this vaporizer and is a highly recommended vaporizer accessory.
If you have questions about our review or just want to let us know what you think, feel free to drop us a comment below! Also, don't forget to follow us on Facebook, Twitter or Instagram to keep up to date with all our contests, sales alerts, and other fun stuff! Thanks for reading and as always, keep vapin'!