Updated: 7 Dec, 2019
We're reviewed a few products by Linx Vapor before like the Linx Gaia and Linx Ember which both performed quite well but nothing out of this world. Linx has brought us some good innovation before and the new Linx Eden seems promising. Featuring a quartz chamber and USB-C charging in a familiar form factor. Find out more in our review of the Linx Eden to see if it's any good!
If you are on a budget and are looking for the best vaporizer for the price, check out our list of what we think are the Best Budget Vaporizers on the market today, a great way to start your vaporizer journey.
Review: Linx Eden – Pure class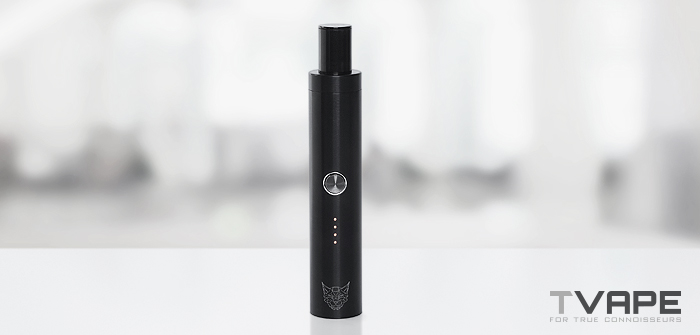 How it Works – Getting to know the Linx Eden
One button operation makes it a familiar process – 5 quick clicks to turn it on and 3 clicks to cycle between temperature settings.
As the Linx Eden seems to be primarily hybrid heating with some convection and conduction going on, so a finer ground and packed down slightly will help you get the best performance. It should take about 30 seconds to reach operating temperature which is par for the course.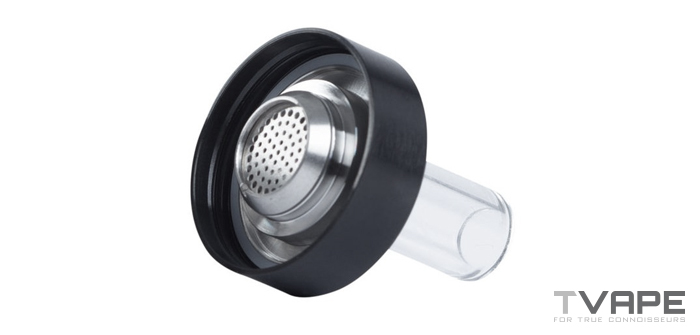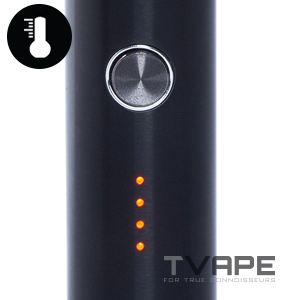 Temperature Flexibility – 4 Pre-Set Temperatures
The Linx Eden has four temperature settings to choose from. While we prefer full granular control like we got on the Arizer Air 2 Vaporizer, the four settings provide a good amount of versatility to play with.; 360, 380, 400, and 430°F, or 182, 193, 204, and 221°C for our metric system users out there. We're quite glad with these different settings since we all too often see preset temperatures being too similar to one another.

Vapor Quality – Big flavor, Thin Clouds
You won't be dethroning the legendary Storz & Bickel Mighty anytime soon or even keeping up with units like the Utillian 722, but it does perform!
There certainly is some hybrid of convection and conduction heating going on here which gives pretty nice flavor. Flavor is also pretty good thanks to the quartz bowl and glass vapor path, however it's not top of the line by any means.
Cloud production is a bit lacking, which can be a bit disappointing for those who prefer to see larger clouds, this unit is geared much towards flavor and tasty terpenes than spitting clouds of vapor. To each their own in this regard, we personally like to see clouds, like what you get with the Zeus Arc, but others do tend to prefer flavor.  Overall the vapor quality of the Linx Eden is quite solid, but nothing awe-inspiring.

Manufacturing Quality – Stainless Steel Exterior for a Smooth Finish
Linx has put out a lot of well crafted, attractive units. The Eden follows that same notion with its appealing stainless-steel body and well-designed experience. It feels like a premium product even compared to other budget herb vapes in its price territory like the Boundless CF. Definitely impressed with the build quality here!
Included in the box is a really solid amount of accessories too. You get the device itself, 3 glass mouthpieces, mouthpiece cap, cleaning brush, USB-C cable, 4 screens, 3 Linx Lava Plates (concentrate pads), silicone sleeve, and user manual. This is really great for the price point considering most manufacturers will charge you an extra $10-$20 for these spare parts and pads.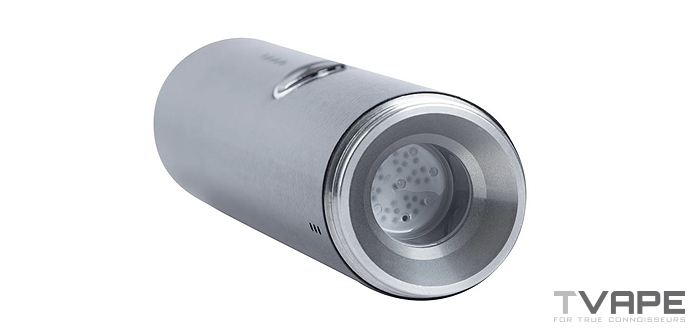 Battery Life – Introducing USB-C Charging for Linx
With USB-C charging we were expecting super-fast charging, though we're quite disappointed to learn that's not the case. You get standard speed 0.5 amp charging, which will take almost up to 5 hours to top up the 2500mAh battery. On top of that, the battery is not user-removable like the Flowermate V5 Nano and once the cell inevitably starts to deteriorate, you're left with a device with poor battery life.
Still, 2500mAh isn't bad by any means and you can get around 5-7 sessions off a full charge which is certainly enough to last all day.

Portability – Perfectly Pocketable
The same size as your usual baton-style e-cig, it fits into most pockets and bags pretty well.
Though, it does shift around in the pocket oddly and doesn't sit as comfortably as square shaped like the Zeus Arc GT. Still, Eden is small enough to take with you everywhere with minimal space occupied.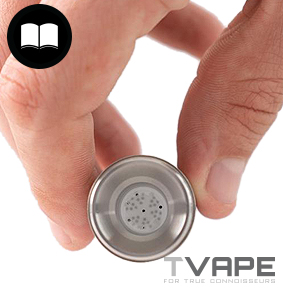 Ease of Use – One-Button for Simple Operation
These budget dry herb vapes are pretty simple to use, and the Eden is quite similar.
The loading area is nice and concave to make sliding herb in easier while the one button operation leaves it very simple.
Taking hits requires no special draw technique, just a nice gentle inhale for 5-15 seconds, so passing it off to a friend or stranger shouldn't take any special coaching and coaxing.
Cleaning is simple as the glass mouthpiece can be dropped into a glass of isopropyl alcohol and within 5 minutes is as good as new! Users who are fans of round shaped vapor devices lean towards Flowermate Slick that is far easier to use and within budget.

Discreetness – Hiding in Plain Sight
It may appear to look like a conventional e-cigarette, which is great for stealth!
Little do they know, you can get blasted into space with it. A pretty noticeable mount of smell will still come out however, so keep that in mind going forward! Users looking to stay low profile tend to lean towards crafty for more discreetness.
Overall Experience – Good with a few exceptions
The Linx Eden is pretty decent overall! The weakest part of it is certainly the battery being fixed and charging very slowly even though it has USB-C.
If you prefer flavor over clouds the vapor quality is quite good and it's a very well made device with a great feel and finish.
If you're in the market for a budget herb vape, consider the Linx Eden among the Utilian 421, or Dynavap M.
If you have questions about our Linx Eden Vaporizer review or just want to let us know what you think, feel free to drop us a comment below! Also, don't forget to follow us on Facebook, Twitter or Instagram to keep up to date with all our contests, sales alerts and other fun stuff! Thanks for reading and as always, keep vapin'!