While we've reviewed a handful of Kandypens devices before like the Kandypens Rubi and Kandypens K-Vape, we've had mixed feelings and never felt particularly impressed. The Kandypens Special K sports 510-threading to affix and juice/oil atomizer of your choice. With a luxury look, expensive price tag, and pen-shaped size, is it worth buying? Check out our Kandypens Special K vape review here for more info!
If this is your first oil pen vape and your not sure where to start, why not check out our Best Oil Pen Vape ranking. It lists all the best and brightest the oil pen vape industry currently has to offer.
Review: Kandypens Special K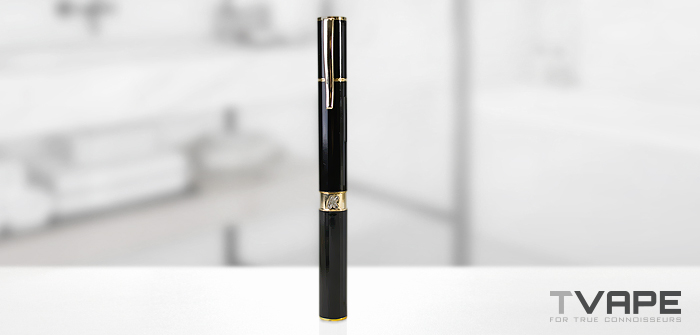 Power Flexibility
The Special K features three voltage settings to choose from – 3.2v, 3.7v, and 4.2v. This is pretty decent considering it's a pen however at this price point, full and complete control of power should be expected!
You'll still get a good range to choose from, however cheaper devices even feature more settings to choose from. Not so impressive already.
Users that prefer a complete voltage control usually prefer devices like the Tronian Nutron.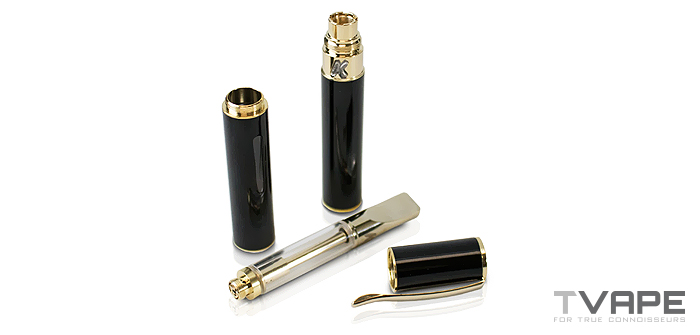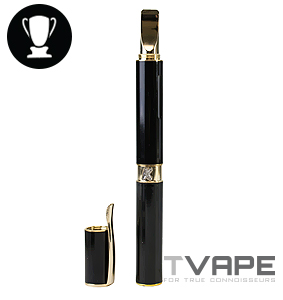 Manufacturing Quality
Unlike the quality yet low cost units manufactured by Yocan such as the Yocan Uni Pro, Kandypens has never impressed us with the build quality and the same reigns true for the Special K. We see the same cheap charger adapter, materials, and overall feel even in this 'premium' product. No, that's not real gold, although the price tag should have that! Not to mention
Included in the box are the device itself, pen cap, USB charger, and 2 oil tanks with okay performance. Really unimpressive given the cost and not at all what we consider to be premium.
Battery Life
They managed to stuff inside a 600mAh battery which we're fond of. Though on the flip side they use a really cheap USB thread-on adapter which sucks to use.
No MicroUSB, no USB-C charging, and if you lose the original adaptor (likely to happen to some of us!) then you're out of luck. Pass-through charging is also not available and overall we're quite disappointed by this too.

Portability
It is very convenient and portable to use like every oil vape, but significantly less durable than something like the Vessel cartridge battery and CCell Palm which feel more premium and powerful.

Ease of Use
The Special K is quite easy to use like the units such as the Tronian Nutron any oil vape pen. One-button interface and simple operation make it straightforward and easy to use. You shouldn't have a hard time getting quality results from almost any wax pen.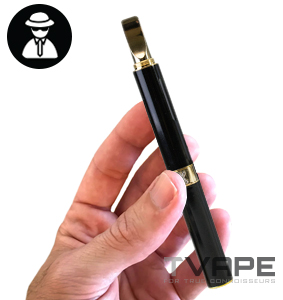 Discreetness
Unlike the Linx Hermes 3 which is slick and slim, it is shaped like a big chunky pen, the Special-K looks like a premium pen when the cap is on. Still, some may find it strange why you're carrying such a fancy pen if you're not in formal business attire.
On the other hand, it's quite small and you're able to take it practically anywhere without a problem.
Overall Experience
While it still performs alright and looks nice, compared to much cheaper devices, it simply doesn't even come close. Devices like the Linx Hermes 3 Oil Pen and Yocan Hive among others all perform better for less with even more features.
We'd recommend against the Kandypens Special-K for its iffy build quality, poor charging function, mediocre results, and high price tag.
If you're into spending this kind of coin for a good battery, check out our review of the Vessel Oil battery!
If you have questions about our review or just want to let us know what you think, feel free to drop us a comment below! Also, don't forget to follow us on Facebook, Twitter or Instagram to keep up to date with all our contests, sales alerts, and other fun stuff! Thanks for reading and as always, keep vapin'.