We review the Grindhouse Shift, a rebranded version of the Healthy Rips Fury and Hippie Rebel, and many more. Is the Grindhouse Shift any better than its clones or does it have something special going for it? Check out our Grindhouse Shift review here!
If this is your first dry herb vaporizer, check out our useful Dry Herb Vaporizer Ranking Chart to see the best the industry has to offer.
If you are on a budget and are looking for the best vaporizer for the price, check out our list of what we think are the Best Budget Vaporizers on the market today, a great way to start your vaporizer journey.
Review: Grindhouse Shift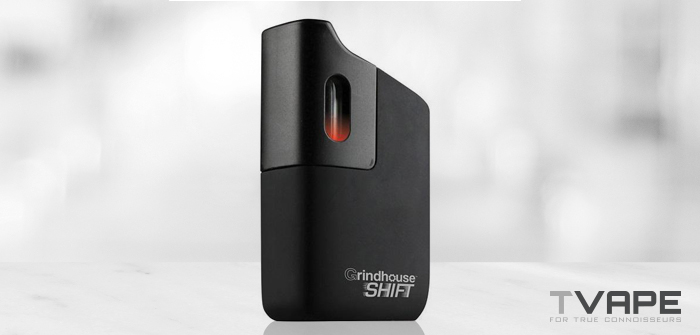 How it Works
Like its twin brothers, the Grindhouse Shift works in very much the same way. A few rapid clicks of the button will turn the device on while the temperature may be adjusted with the corresponding buttons.
Load up around 0.15 grams into the chamber with a medium ground herb. Pack it down lightly and let it heat up. Inhale briskly and enjoy!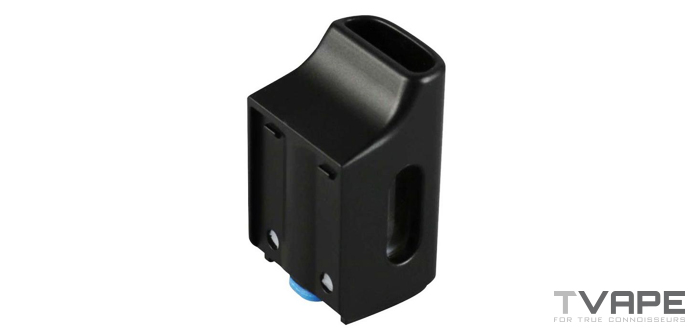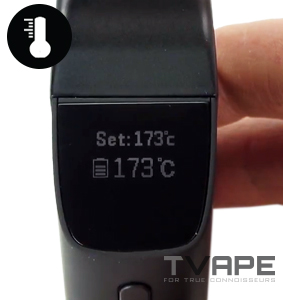 Temperature Flexibility
The Grindhouse Shift also has full temperature control like its clones. Going all the way up to 430°F/221°C, you have plenty of versatility to tune in your ideal temperature setting, fully extract your herb, or use other herbs like sage or lavender.
However, the vapor path is relatively short so you may find yourself sticking to lower temperatures in order to use the device. If you're looking for big clouds and big rips for every session, then try checking out the Volcano Classic Vaporizer.

Vapor Quality
The vapor is a bit harsh due to the relatively short vapor path, especially at higher temperatures.
The flavor that you get from concentrates when using the Grindhouse Shift is pretty good thanks to its quartz insert. Dry herb, on the other hand, could be better.
It doesn't taste overly bad, but the dry herb chamber lacks premium, flavor-preserving materials like ceramic and quartz, unlike the concentrate insert. The flavor is also top-notch, competing with other high-end units, though still not on the same level as something like the Firefly 2+.  

Manufacturing Quality
There are very few differences between the Grindhouse Shift and its close relatives. Included in the box is a standard kit including the device itself, USB charger, concentrates cup, cleaning kit, spare gasket, and spare screens. We'd definitely prefer a glass mouthpiece, but we're not really disappointed at all with the normal one.
The unit mostly uses inexpensive materials (except in the herb chamber where it matters most.) A premium, metal construction is always nice, but in this case, it would've resulted in a significant price increase. Considering this is a budget device, the construction isn't bad. It's just not the best. We would have liked to see a metal shell similar to the design of the Zeus Arc which is far more robust.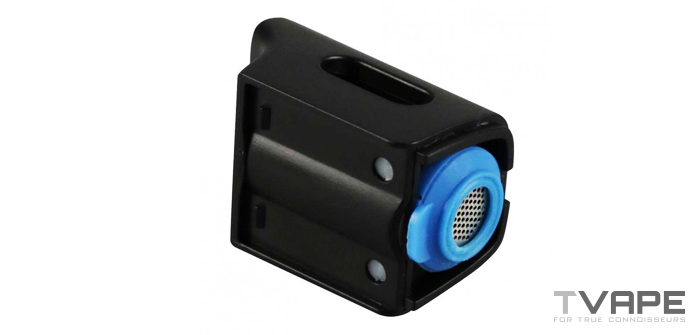 Battery Life
Another aspect of the Grindhouse Shift that's less than impressive is its battery life. It takes about 1.5 hours to charge, but you'll only get about 40 minutes to an hour of use, depending on the temperature that you use. It lacks fast-charging, which would really help it out.
The battery isn't removable, so there's no way around the excessive charge time. If you're an occasional user, it likely won't be a deal-breaker, but if you don't want to wait an hour and a half in between sessions, I wouldn't recommend this one. You'd be better served with a convection unit like the Utillian 722, which offers 2300mah of battery. 

Portability
The Grindhouse Shift is about three inches tall and an inch thick. It isn't the most compact unit on the market, but it's not the largest either.
Most people won't be bothered by its size when carrying it around, but if your pockets are particularly tight, it might become annoying. If you are looking for a small portable vaporizer with a host of useful features, then the DaVinci IQ is another great option to look at.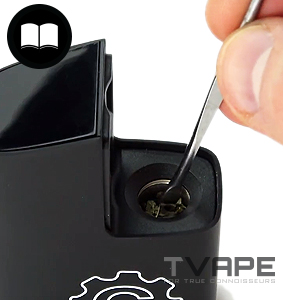 Ease of Use
Using the Grindhouse Shift is pretty straightforward. There are three buttons that make up the user interface. One turns the unit on, and the other two are used to adjust the operating temperature.
Cleaning is also simple. The mouthpiece and chamber can be swabbed with a cotton swab dipped in isopropyl alcohol, likewise with the screen. Rinse the mouthpiece with water before performing a burn off session. Do you prefer packing your herb on the go? Then you might definitely like the Mighty Vaporizer.

Discreetness
The discretion factor here is pretty awesome. It resembles an all-in-one e-liquid vaporizer, so if you don't want people to know you're vaping herb or concentrates, it isn't something you'll have to worry about too much.
On top of its discreet form factor, the dark colors don't draw very much attention. All things considered, this is one of the most discreet 3-in-1 devices out there. But if you prefer extreme portability and super discreetness, then check out the Dynavap M.
Overall Experience
The Grindhouse Shift is decent but it's certainly not perfect. It's a good package for the price but really, it could use improvements in three areas.
The battery could be better, temperatures could be higher for concentrates, and the device's construction could be of more premium quality.
If you are on a budget and looking to spend a bit less you may want to consider the Utillian 420, the metal exterior and glass mouthpiece gives it a slightly more premium feel.
If you are willing to spend a bit more, something like the Zeus Arc will offer premium clouds in a compact design.
If you have questions about our Grindhouse Shift Vaporizer review or just want to let us know what you think, feel free to drop us a comment below! Also, don't forget to follow us on Facebook, Twitter or Instagram to keep up to date with all our contests, sales alerts and other fun stuff! Thanks for reading and as always, keep vapin'!