Yocan is constantly pumping out new devices, but this one's a little different than the rest. The Yocan X is a wax pen with a pod system – a pretty interesting combination of things. We're going to get right into it and let you know if this little guy is worth your hard earned dollars. Read on to learn more!
Review: Yocan X Review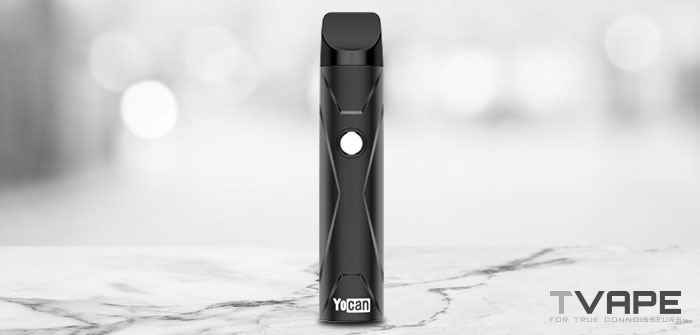 How it Works
As with any device, we highly recommend charging it fully before your first use. Next, remove the pod and separate it into two pieces. Then, load your favourite concentrate into the pod and drop it back into the device.
5 taps will turn the device on, and 3 will change between voltages. Once you have selected your preferred temperature, press and hold the fire button to start heating your wax.
You can also double tap the fire button to activate preheat mode, which will heat up the device to that temperature, then take it from there with a press and hold of the fire button. Inhale and enjoy!
Temperature Flexibility
The Yocan X has 3 different voltage settings to work with – those are 3.4, 3.8, and 4.2V. For all intents and purposes, these settings get the job done. It's not the widest spread in the world, but the flavor through the bottom two voltages is solid.
For those who prefer more of a spread between voltages, I might check out something like the Utillian 2, which has four voltage settings and great flavor.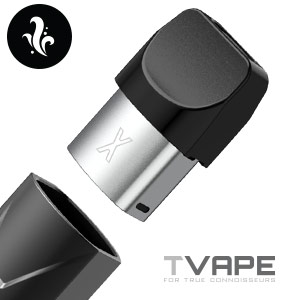 Vapor Quality
In terms of vapor quality, the Yocan X sticks with the general standard of Yocan – very middle of the road.
It is the same QDC (Quartz Dual Coil) that they have had in the majority of their recent units, the only difference is that it is in pod form instead of the chamber in the rest of the devices. I'm not quite sure that there is a difference in flavor to be honest.
What I will say is the airflow is certainly better than their other recent devices, as the pod system allows for airflow to come into and through the pod in a more streamlined way. I found if you keep the amount in the pod low the hits are smooth and the flavor is passable.
I just don't really see what the pod based system brings to the table – I find I either load up a lot and then can't control my dosage, or load it up just like I would a regular wax pen. The hits aren't potent unless I pack a lot, and when I do, they are harsh and hurt my throat.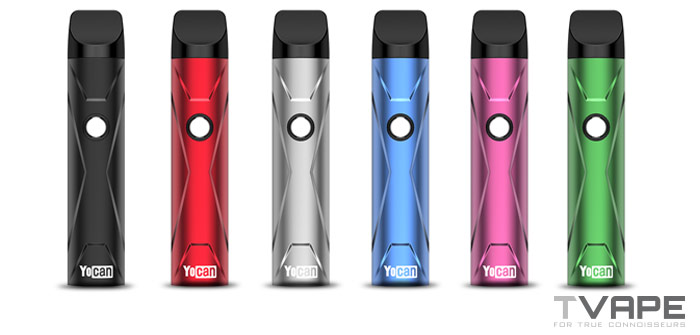 Another positive, however, is the 10 second preheat function. For with thicker oils and concentrates, a preheat function will always soften up whatever you're putting into the device. Nothing innovative here, but I used the preheat function almost every time.
If you want a top of the line wax pen that delivers flavorful, face melting hits that don't shred your throat, be sure to take a peek at the Utillian 5.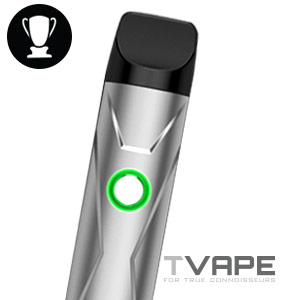 Manufacturing Quality
The Yocan X is a decent machined device – Yocan's previous pod system, the Evolve 2.0, was jut okay. The pod-system-wax-pen hasn't sold me yet, though.
I find it to be different for the sake of difference and not because there is any sort of advantage to having the pod. Sure, you can pack more into the pod, but I think the problem is solved by bringing a small wax container around with you.
It is a neat little device, however, and relatively slick, standing at less than 4 inches tall. The magnetic connections are probably the most exciting thing about the Yocan X, I enjoy dropping the pod into the cartridge so much I just kept doing it (okay, I had used the pen a lot by this point).
It does have the 10 second preheat which I do enjoy as well, but that's just about all I have to say in terms of build quality. I find units like the Linx Hypnos Zero have a nicer finish.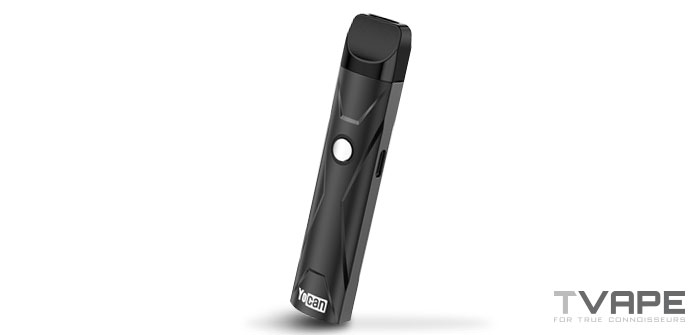 Battery Life
The Yocan X has a 500mah internal battery, which I was very pleasantly surprised by. It lasts me a whole day, and recharges via USB-C, which is another huge positive.
It goes from empty to completely charged in about 40 minutes – I gotta say, I hope USB-C charging is a feature that is incorporated into all vaporizers and wax pens moving forward.
Users that want almost double the battery life should look at the Linx Blaze, with its 900mah battery you won't need to worry about charging it every day – plus, it comes with two different types of coils.

Portability
The Yocan X is a perfectly portable pen – as I stated above, it comes in at less than 4 inches tall. The 500mah battery I touched on earlier gives you enough juice to take it around the town or out on a camping trip.
If you're taking it for a couple days, bring a backup battery like the ZEUS Charge, and coupled with that 40 minute charge time you'll be back and ready to go in no time!

Ease of Use
The Yocan X is super easy to use, with 5 taps to turn it on, 3 to change voltages, and 2 to use that preheat function.
The magnetic adapters on the pod make it even simpler than the rest of the Yocan line, with the screw-on atomizer cap.
Cleaning is the only part that I'm not sure about. I don't think you need to clean this, which would make it even easier to use. I'm not even sure how you would go about cleaning the pod. Let's go ahead and say to not clean the pods.

Discreetness
The X is very discreet, with its little size, pod changing capability, and the fact that you don't need to bring a wax container around with you in order to use it. It's one of the most discreet units I've ever seen in fact.
You could take a hit in the movie theatre… okay fine, no you couldn't, and don't do that.
Overall Experience
The Yocan X is a discreet little device with some ups and downs. I like the magnetic adapters, the ease of use, and the USB-C charging.
The vapor quality leaves a little to be desired, and I'm still not sold on the whole wax pen but pod based system. I think I'll wait for the next iteration to see how that one turns out.
If you are looking for a wax pen on a budget, then we'd recommend checking out the Utillian 2.
If you have questions about our review or just want to let us know what you think, feel free to drop us a comment below! Also, don't forget to follow us on Facebook, Twitter or Instagram to keep up to date with all our contests, sales alerts, and other fun stuff! Thanks for reading and as always, keep vapin'.