Recently changing their parent company to Topgreen, Xmax and their Ace is a budget-focused portable dry herb vaporizer that brings some highly desired features such as a removable 18650 battery and adjustable chamber. How does the XVape Ace stand up compared to the rest? Check it out in our XVape Ace review here!
Review: Xmax Ace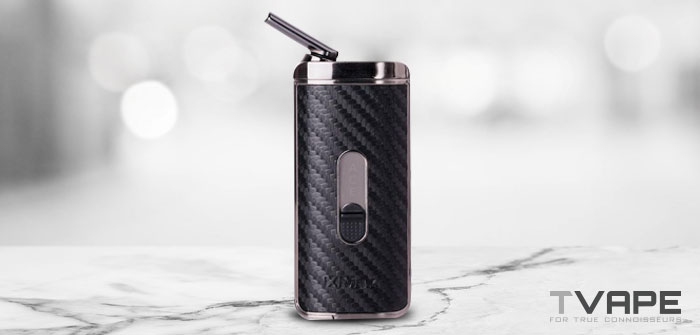 How it Works
The XVape Ace is a fairly standard vaporizer which is nicely easy to use. After turning the device on with a simple triple-click, you're given the ability to adjust the temperature with the respectful buttons.
Remove that magnetic top lid and use the convenient concave loading zone to pack in your flower.
The best way to load the ~0.2g chamber on the X-Max Ace is by grinding your herbs finely and packing it down a little bit. Not too hard to stop airflow but seeing as the Ace is a conduction based vaporizer, it benefits from a slightly snug pack.
Once it heats up to your chosen temperature, it'll let you know with vibration and then you're ready to go! Both short sips and long draws work well.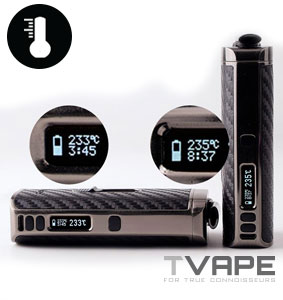 Temperature Flexibility
The X-Max Ace allows you to go quite high on the temperature spectrum – as high as 240°C/464°F and as low as 100°C/212°F. The top temperature is a bit too hot in our opinion and you do run the risk of combustion. You can read about proper vaporization temperatures for dry herbs here.
For use with concentrates, this is pretty great as waxes like live resin and rosin make great use of that slightly higher temperature setting. Lower than 160°C isn't so useful however if you're a fan of vaping alternative herbs like lavender or damiana, then you could find purpose in that.
However when it came to wax we felt it underperformed and felt a unit like the Utillian 722 offers a better experience as a 2-in-1 vaporizer.

Vapor Quality
The Xmax Ace is definitely a budget vaporizer and has vapor qualities similar to others. We will say that the vapor is quite cool and fairly smooth even at higher temperatures, though devices like the Crafty+ with their impressive cooling unit do beat it out.
While it is a conduction vaporizer, we've got to say that the vapor quality is on par with other budget-centric devices. It's certainly not going to blow you away, like how the Zeus Arc GT can provide big clouds and big flavour in a small conduction device thanks to the gold heating chamber.
Those higher temperatures can get particularly roasty and hit you with some sharp and heavy flavors, while the light temperatures give you a nice terpy toast.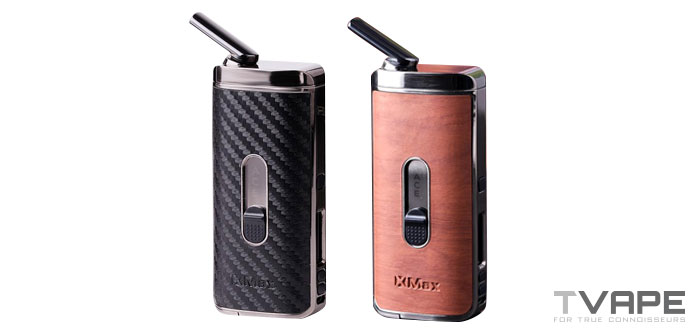 Manufacturing Quality
While XVape doesn't make notably premium devices, they're all built decently and show well for their price. Manufacturing quality can be spotty which is bound to happen when cutting costs.
The Xmax Ace follows that trend with the carbon fibre decal not feeling all too special. It has a nice heft and holds in the hand well.
The magnetic mouthpiece and that curved loading-zone are somewhat functional, and who can forget the elephant in the room – the spring-loaded chamber? It's certainly a neat idea, but moving parts tend to break down over time.
Combine that with sticky oils and we are curious to see how this design choice turns out for users months down the road. We will touch on it more in the cleaning section.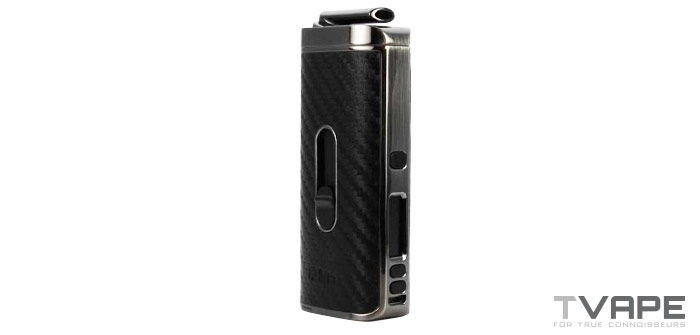 Battery Life
Some will be pleased to know that the Xmax Ace has a removable battery, others will just shrug their shoulders. The battery provided with the device is a 2600mAh removable 18650 battery. Which is rather small when units like the Zeus Arc offer 3500mah.
While it charges with a standard MicroUSB cable, you're able to swap out the cell in a second to a fresh one – and it's not proprietary! This is highly sought after on a device and one of the big selling points of this unit.
You can expect approximately 10 sessions per charge with this device, however this can vary depending on your habits and the temperature you run it at.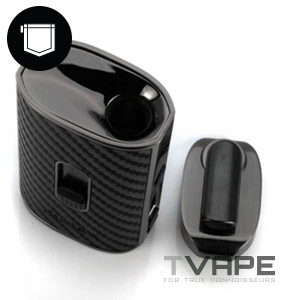 Portability
Almost the exact same size as the DaVinci IQ, the Ace fits quite well in most pockets and while it weighs a little bit, it wont be an issue in 95% of cases.
This unit does retain quite a bit of smell after a session so keep that in mind if you're trying to get off some sneaky stealthy sessions.
It's not as portable as something like the LITL 1, but it doesn't try to be – and you get better performance on top of that.

Ease of Use
The XMAX Ace is a fairly straightforward unit and once you get the chamber packed properly (fine grind, packed in a little bit), it'll be smooth sailing.
There is no strange draw technique associated with getting solid results with this unit and sharing with either stranger of friends is simple.
Cleaning the Xmax Ace is really where it gets funky! To empty the chamber all you need to do is push that little spring-loaded chamber assembly and your herb comes all out. Give that gasket on the mouthpiece little brush-down every few sessions and you should be gold for the most part.
We will see how well this lasts in practice. If you are not on top of cleaning your device with ISO, I would suspect the build up of oils can gum up this mechanism very easily. Cool idea, I just don't see it being functional for long.

Discreetness
It appears quite like a power bank when not in use and most people on the street will just think you're just sipping a typical e-juice vape unless they smell what's going on.
It's not the smallest unit out there but it's not unwieldy like the Mighty. It fits in the hand nicely and while it's nothing ultra-stealthy, it does the trick!
Overall Experience
We've got mixed feelings. The easy-to load bowl is convenient, the magnetic mouthpiece is nice and snappy, and the removable 18650 is so decent to see.
The temperature range is wide and gives us one of the darkest roasts of any device out there and can borderline combust.
It doesn't fair as well with concentrates and extracts as other devices. And the "cleaning" feature will get gummed up over time if you don't maintain it.
For a better device at a slightly higher price range, check out the Utillian 620 as it brings much-improved convection vapor quality to the table.
If you have questions about our review or just want to let us know what you think, feel free to drop us a comment below! Also, don't forget to follow us on Facebook, Twitter, or Instagram to keep up to date with all our contests, sales alerts, and other fun stuff! Thanks for reading and as always, keep vapin'.