The original Kandypens Crystal we found to be quite expensive but offered flavor and function that few other wax pens had at the time. We'll go over all the features and our impressions of the new unit in our Crystal 2 review.
As advertised, Kandypens suggests the vape is 'the most powerful wax pen ever' and we'll go over the unit as fairly as we can in this review to put these claims to the test.
If you're looking into a wax pen vape, check out our other e-rigs and wax pen vapes on our wax vape reviews page to find the right device for you.
Review: Kandypens Crystal 2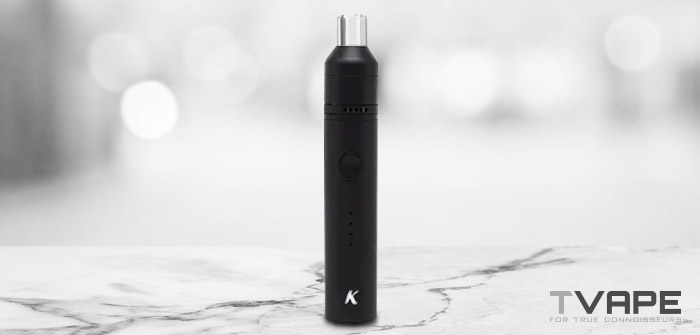 How it Works – Using the Kandypens Crystal 2
Like any other wax pen out there it operates all with the one button. To turn the device on you simply click 5 times, while you use a quadruple click to cycle between the 4 temperature settings.
To make loading your dab easier, we'd recommend pulsing the power button a few times to warm up the atomizer. This will help to melt the wax into the atomizer and not stick everywhere.
Once you've loaded up a ~rice grain sized amount of concentrate, all you need to do is hold down the power button and inhale gently.
You can adjust the airflow by twisting the vented collar to increase/decrease the density of hits. Beyond that, there's not much more to the device.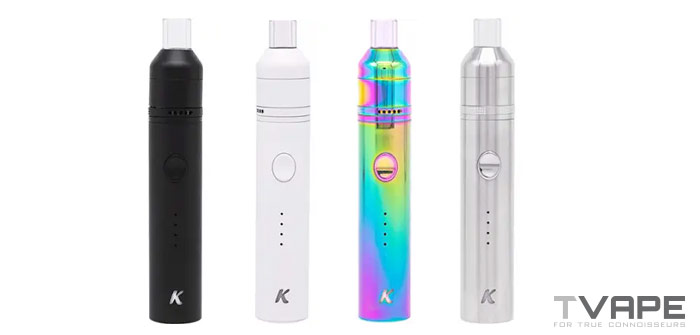 Temperature Flexibility – Same as Before
We're a bit sad to see that they haven't changed anything with this unit compared to the previous. You're still given 4 different voltage settings to swap between which while chosen well, feels a bit disappointing considering the considering the cost of the unit.
Granted, we find the four settings to be more than enough for most people and you're able to get a wide variety of hits with this amount of flexibility, but it's not a significant differentiating factor compared to cheaper wax pens.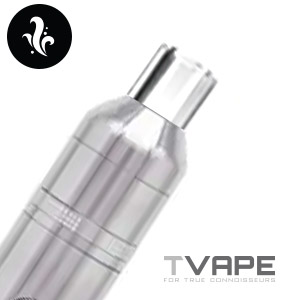 Vapor Quality – Has it improved?
The all quartz atomizer is most certainly very effective at both producing huge hits and preserving the rich flavor from your hits. Quartz and SiC are the two top materials chosen by dabbers around the world and the integration of quartz is the main selling point of the Krystal 2.
Too, the adjustable airflow is particularly nice for adjusting the hit density without changing the temperature/voltage you're taking your hits at.
However, vapes like the Linx Ember also use quartz atomizers at a fraction of the cost and while the battery life and temperature flexibility isn't quite as good on the Ember, you won't be sacrificing much in the quality department. Most powerful ever? Not quite – coil based vapes create the densest clouds out there.
All in all, the Kandypens Krystal 2 definitely has excellent vapor quality and only other quartz-atomizer vapes can match it in the flavor department.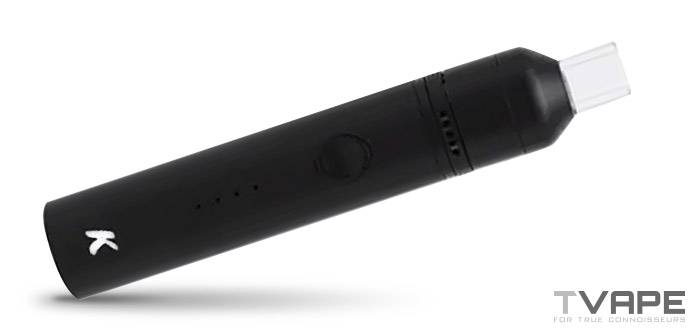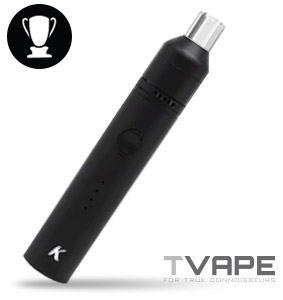 Manufacturing Quality – Has the Kandypens Crystal 2 improved?
We'd certainly say the unit is quite well made. The feeling of the body, machining, adjustable airflow, and 510-threading is well done.
Kandypens previously had a mixed reputation though they've certainly improved the build quality of their units over the last few years.
They include a dab tool, silicone container, velvet carrying pouch, charger, and all other essentials that you need to get going. While this is all fine and dandy, we'd absolutely expect a replacement atomizer and other spare parts included in the box at this price.
We're definitely very content with the build quality though it's about the same as the Utillian 5 but quite a bit more expensive.

Battery Life – Still Micro-USB
A 1200mAh cell is plenty enough to get days or even weeks worth of wax hits without running out of power. However, the Utillian 5 offers 1500mAh of battery in a similar size for less. Not hard to say which we prefer.
Too, the Crystal 2.0 uses MicroUSB which while fine is not preferable compared to USB-C. While no wax pens really use USB-C protocol just yet, this was easily an area where Kandypens could've innovated and brought something new to the table.
As it sits, the battery life is great and works just fine, but we can't help but be disappointed that the battery on the Utillian 5 is just better for less.

Portability – Is it just as portable?
Wax pen vapes are wonderfully portable and easy to slip into your pocket for an evening out in town. About the same size as a whiteboard marker, the Krystal 2 takes up a small amount of room for the performance it has.
Beyond an oil pen vape, wax pens are the next most portable thing and what we prefer when it comes to portable heavy hits.

Ease of Use – Same user experience?
Wax pens are very easy to use in general and the Kandypens Crystal 2 is even easier due to the chambers design. Coils are a bit annoying to deal with when applying wax and the quartz dish style atomizer is much preferred.
Cleaning is also easier and isopropyl alcohol makes quick work of any build-up and grime within. Ensure you clean the device frequently to keep performance, reliability, and flavor at its best.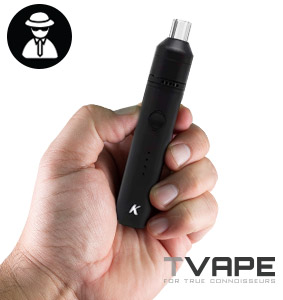 Discreetness – Stealthy draws on the go!
With how common e-juice vapes are, wax pen vapes blend it perfectly well. The smell is also very far removed from the smell of smoking herb and if you're looking for a stealthy option then you'd be well served by a wax pen vape.
The Kandypens Crystal 2 isn't particularly small compared to other wax pens out there but we doubt you'll have any issues with being discreet with this unit.
Overall Experience
We're mixed about this unit. While the performance and vapor quality are excellent with credit to the quartz atomizer, we just can't help but be a little disheartened at the lack of improvements over the original Kandypens Crystal (aside from the boost in battery life).
Sure, if you're a flavor chaser and dab enthusiast then you'll enjoy the vapor profile very much, however with some mix and matching you can get an equivalent setup for less.
The lack of USB-C or improved temperature control settings is a missed opportunity for the team at Kandypens and we hope their next units incorporate these changes – they'd have an absolute winner on their hands if that were the case!
Overall, it's a good unit but feels Apple-esque with the pricing and incremental upgrade over the previous generation.
Thanks for reading out Kandypens Crystal 2 review, if you've got questions or comment please leave them down below! Check out our Utillian 5 review for what we think to be the best wax pen out there currently.
If you have questions about our Kandypens Crystal 2 Review or just want to let us know what you think, feel free to drop us a comment below! Also, don't forget to follow us on Facebook, Twitter or Instagram to keep up to date with all our contests, sales alerts, and other fun stuff! Thanks for reading and as always, keep vapin'