Updated: September 27, 2020
The Black Mamba vaporizer is a portable dry herb vaporizer that features 5 temperature settings and a ceramic chamber with a 0.65g capacity. This is one of the cheapest dry herb vaporizers on the market, and unfortunately, there's a lot left to be desired. Also if this is your first vaporizer be sure to check out our Vaporizer Buyers Guide.
Editors Note: Let's face it, if you're here you're looking for a great budget vaporizer and while this device is certainly an option, we would highly recommend checking out the Utillian 420 first. It sets the standards on what budget vaporizer can be.
Review: Black Mamba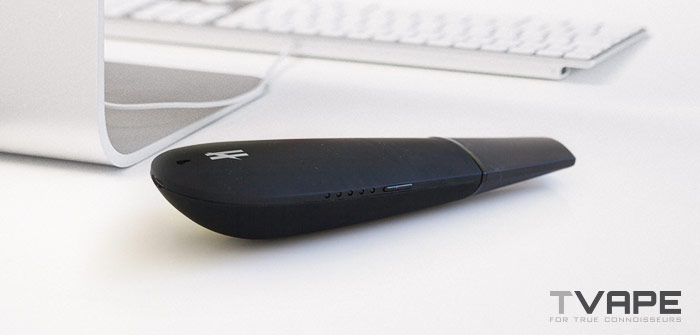 How it Works
The Black Mamba's functionality isn't anything new. The base contains the internal (non-removable) battery, which has a capacity of 1600mAh. There is only one button on the entire device, which allows you to turn it on and adjust the temperature level.
The fact that it has temperature control at all at this price point is good, and you actually get 5 settings that are spread out across the entire vaporization range most people use.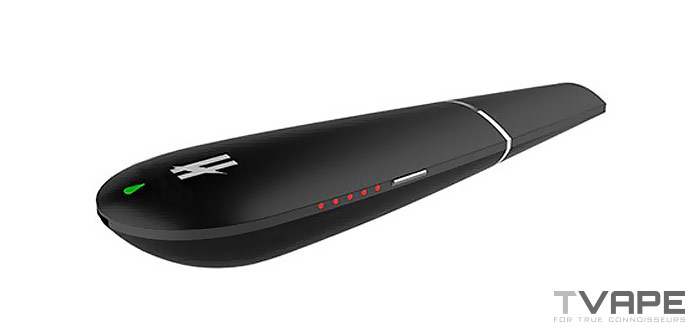 The ceramic chamber is accessed below the mouthpiece. When you take the mouthpiece off, you'll notice that there is actually a glass vapor pathway inside the plastic. While this is a nice feature we still don't love that there is plastic around the vapor path.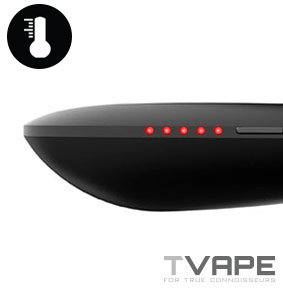 Temperature Flexibility
The temperature flexibility is decent for such a cheap unit. When spending less than $50 most people are happy if they get a device that simply doesn't combust their herb – let alone one that comes with temperature options.
However, we did find that the lowest 2 temperatures were not all that effective at producing vapor. Users who are vaping for the first time usually tend to prefer units like the LITL 1 because it has a one set temperature making it beginner friendly.

Vapor Quality
The vapor quality is okay. I didn't have any trouble avoiding combustion, although I did notice that flavor was generally sub par and the performance wasn't all that great when the chamber isn't fully packed.
Unfortunately, one of the Black Mamba's strengths becomes a problem here. When you have a chamber capable of holding 0.65g of material, needing to fully pack it can be a bit of a chore and a waste of material.
I personally don't use anywhere near that amount in a single session, which means I have leftover material to come back to later. The problem with this is that you have to start your next session with material that has already been partially vaped, leading to sub-optimal flavor and effects. 
Users not wanting to compromise over the vapor quality usually tend to lean towards the Storz & Bickel Mighty vaporizer and even though it might be a bit expensive, it's worth every dime.

Manufacturing Quality
This is obviously a cheap vaporizer and while it does have some redeeming qualities like the glass insert, it ultimate still features cheap and underwhelming. 
If I could make any change, it would be to fix the chamber problem I mentioned above. This could be accomplished with something as simple as a "half-pack" insert or mouthpiece like Pax offers or even better like the Utillian 421 that has an anodized aluminum body and a glass mouthpiece. I'd also like to see the battery charge faster. As it stands, it takes about 3 hours to fully charge.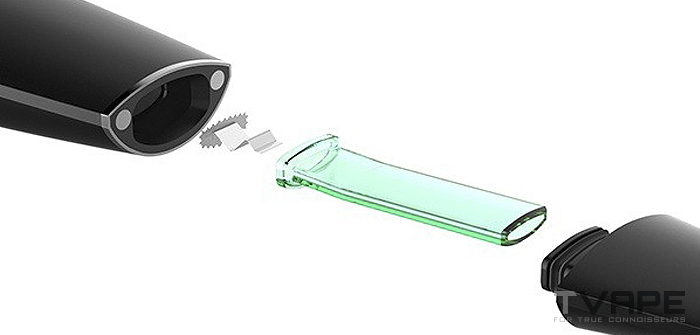 Battery Life
The battery has a 1600mAh capacity, which translates to about an hour or less of continuous use.
Getting the whole hour requires pushing it past the point where performance drops off because the vaporizer begins to struggle to maintain the temperature between draws once the battery charge level drops to a certain point.
The battery life is below average when compared to portable vaporizers as a whole.
Users who are concerned with longer battery time tend to look at units like the Arizer Solo 2 that comes with 3 hours battery life and require less charging.

Portability
The portability of this is good. If you don't mind using the same material for multiple sessions, the big chamber can be a big strength.
It allows you to prepack your material and enjoy multiple sessions without needing to repack it. The 45-60 minute battery life is good for most adventures, although you may need to plan on recharging it during the day if you are a heavy user. 
Users who prefer smaller units usually lean towards the Flower V5 Nano since it is really small and easy to pocket when you are out and about.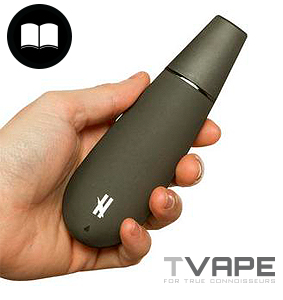 Ease of Use
This is very easy to use. There is just one button that operates the entire device similar to the Utillian 420, and all you do with it is turn the unit on and adjust the temperature. Loading the chamber is as easy as removing the mouthpiece.
This is a device that absolutely anyone could learn to use in a minute or two.

Discreetness
The discreetness of this unit is not the greatest in our opinion. Mostly because you hold this unit much like a pipe. Meaning if you're in public you may get a few sideways glances. Users that prefer to stay low key usually look for units like the Zeus Arc GT that easily fits in the palm.
Remember to use a lower temperature if you don't want to attract attention, it will help you keep both odors and visible vapor to a minimum.
Overall Experience
At the end of the day the Black Mamba vaporizer is just okay and for $50 what can you expect.
It's certainly not the best vaporizer available and I wouldn't even say its the best budget vaporizer.
I would look to spend just a bit more money and pick something up like the Utillian 420, which redefines the budget vaporizer and includes a digital display, glass mouthpiece, no plastic within the vapor path, and a year warranty.
If you have questions about our Kingston Black Mamba review or just want to let us know what you think, feel free to drop us a comment below! Also, don't forget to follow us on Facebook, Twitter or Instagram to keep up to date with all our contests, sales alerts and other fun stuff! Thanks for reading and as always, keep vapin'!