We've checked out some vaporizers like the Airvape Om and Airvape X before and always came away satisfied. Airvape has decided to up the ante and make their devices even more portable. Is it a good budget beginner vaporizer? Check out our review of the Airvape XS Go for more!
If this is your first dry herb vaporizer, check out our useful Dry Herb Vaporizer Ranking Chart to see the best the industry has to offer.
Review: Airvape XS Go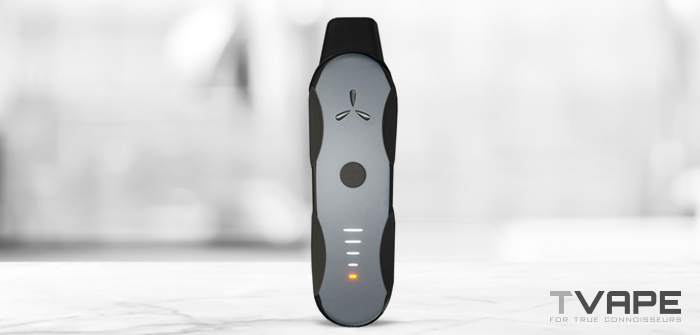 How it Works
Use something like the Bolt grinder to finely ground your herb and pack it down slightly for the best results! 5 clicks of the button will turn the device on while 3 clicks will cycle between the available temperature settings.
We recommend using the stir tool part way through a session to mix up your herb for more even extraction.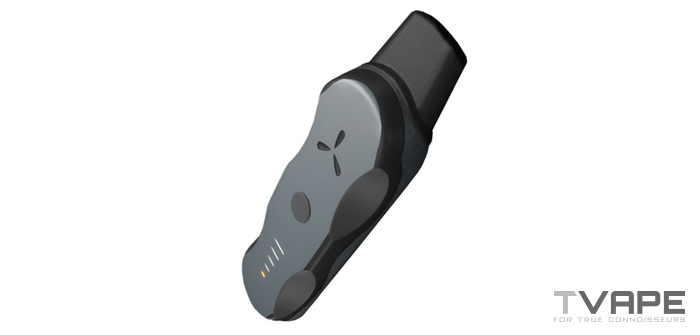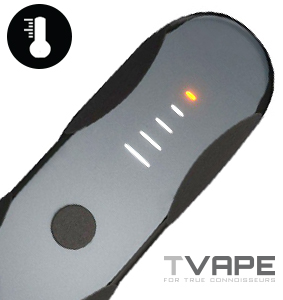 Temperature Flexibility
With the Airvape XS Go you get five presets to play with – 355, 375, 390, 405, and 420°F or 180, 190, 199, 207, and 215°C.
While we much prefer full temperature control, 5 settings is quite a pretty good amount of wiggle room to play with and we were content with the settings.
However, for a budget unit we still think the Utillian 420 has the best range of temperatures available, not to mention a digital display.

Vapor Quality
For its price, we're satisfied. It's certainly far from something like the Zeus Arc and Crafty+, but at its price point, it does okay! Though it says hybrid heating, we're willing to say the vast majority of its heating is conduction.
Vapor production is alright, taste is okay, and overall it performs just fine. Not quite satisfying for experienced users, but it'll get beginners where they need to be. But it could benefit from a glass mouthpiece like we find in the Utillian 721. 

Manufacturing Quality
AirVape has made some pretty sleek and nice devices. The Airvape XS Go isn't quite up to par with their other units as far as construction materials, but the integrated stir tool is a nice feature and overall you can tell there was some good designing involved with the device.
Included in the box is a pretty decent kit consisting of the device itself, USB charger, cleaning tool, packing tool, replacement screen, and user manual. Considering the price of the device, we have no complaints with what's included.
Battery Life
A 1200mAh proprietary cell fuels this device. We love how the battery is, in fact, removable, however, it's not a common form factor at all and you just have to hope Airvape continues to make the battery or you stock up early. Still, better than non-removable!
You can expect around 4 sessions or so with this amount of juice. This is pretty standard for dry herb units and really does not offer much advantage in this category, unlike the Zeus Arc GT which features a higher quality battery Nothing groundbreaking by any means, but we're satisfied considering the puny size of the device. It'll charge up in 45 minutes or so and even features pass-through charging!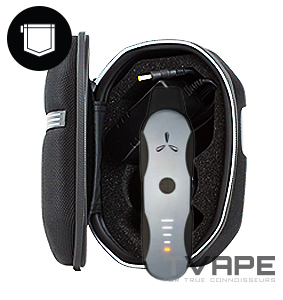 Portability
As the name may suggest, it's pretty tiny! Not quite as thin as the Airvape X, but rather short and stout.
It'll fit pretty well in almost any pocket or bag and you may even forget it's there as it only weighs 56 grams (2oz)! Certainly one of the more portable dry herb vapes on the market. You could also have a look at the Dynavap M for its affordability and on-demand heating system.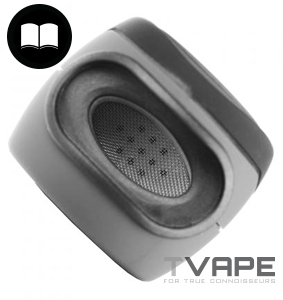 Ease of Use
It's pretty ergonomic and simple to use. Single-button operation, no complicated draw technique or software settings, just a beginner-friendly herb vape.  Sharing with friends and strangers won't be a problem, though the bowl size may not be great for group sessions.
Cleaning is quite simple as removing the mouthpiece and letting it sit in isopropyl alcohol for a few minutes will have it cleaned up quite well. A cotton swab soaked in iso will make quick work of any residue in the chamber. The Firefly 2+ is another great option, if you are looking for something that provides easy heating and quick hits are extremely easy to have while on the go, so do check that out too!

Discreetness
It's so tiny! Easily concealed in the hand and hidden from sight, its stout size makes it ideal for palming and hiding in most any situation.
Using it won't gather much attention at all and most will dismiss it as a normal e-cig. Do be conscious of the odor it'll put out, however! Try checking out the DaVinci Miqro if you're into a more smaller design aesthetic of choice.
Overall Experience
What can we say about the Airvape XS Go? On the positive side, it's extremely light, very small, and does feature a removable battery! On the negative side, the removable battery is proprietary, there is a lot of plastic in the construction, and the vapor path is quite short. The vapor quality is about what you'd expect at this price point, but could certainly use a glass mouthpiece instead like we've seen on other budget units from Utillian.
If the size of the Airvape XS Go is what piqued your interest but you are looking for a bit more oomph and flavor to your vapor, be sure to check out the Zeus Arc, one of the most powerful portable units on the market.
If you have questions about our Airvape XS Go Vaporizer review or just want to let us know what you think, feel free to drop us a comment below! Also, don't forget to follow us on Facebook, Twitter or Instagram to keep up to date with all our contests, sales alerts and other fun stuff! Thanks for reading and as always, keep vapin'!