Take one look at the Vaporesso Aurora and all you'll be able to think of is a zippo lighter. From the size to the design, the Aurora looks exactly like one. If you're like us, you may see this and assume that this vape is a gimmick that won't actually work well. Let's just say we were pleasantly surprised when we actually got around to using it. Keep reading to find out why… Also be sure to check our vape buyer's guides for important information to consider before making your first purchase.
Review: Vaporesso Aurora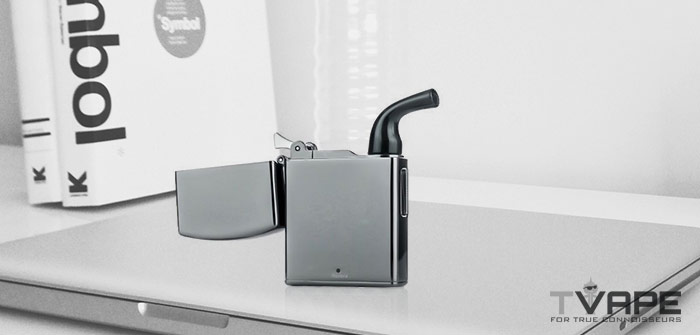 Manufacturing Quality
The manufacturing quality for this is excellent. There's a ton of things that it doesn't have, and I'll go over them in a second, but first I want to focus on all the reasons this thing is awesome.
For starters, the design is very cool and it works well. The top flips open just like a zippo, and the only thing under it is a curved mouthpiece. You have to twist the mouthpiece so that it is pointing outwards, but then all you have to do is take a draw to get vapor. There are no buttons or settings, it's all activated by the suction. I love this feature.
The size is also great. The dimensions are 70.4×42.5×14.6mm. Translated to inches, you've got a device that is about 2 ¾" tall and just over ½" thick. You'd think that would mean that there is pretty much no battery in this at all, but they managed to fit one with an 800mAh capacity. This is pretty small by vape standards, but big considering the size.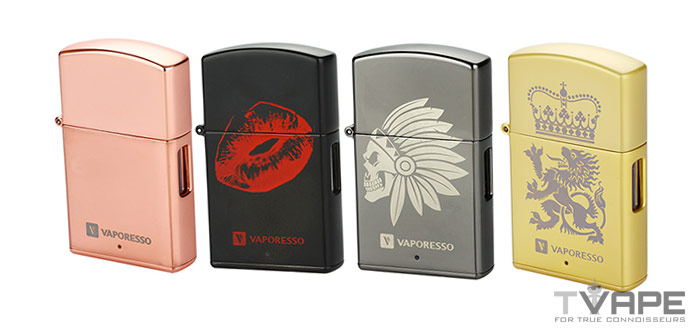 The tank in this is held in via magnets. All you have to do to access it is pull up on the mouthpiece. At just 1.2ml, the tank is pretty small, and it also fills from the bottom. If you're relatively new to vaping, you may only be familiar with top-fill designs. To fill this, you just pull the whole tank out, flip it over, and unscrew the CCELL coil. It's really not hard.
There's no power flexibility on this, and the battery is internal. You can't adjust the airflow, and there's only one type of coil that works in it. Normally this would be a combination that would have me running, but despite the things it lacks, I still like this vape and think Vaporesso did a good job making it.

Flavor Quality
The flavor from this was very good. The vapor production was also better than I expected, although you're only going to be able to do mouth-to-lung (MTL) style vaping. For those of you who are new to vaping, MTL is the style that is similar to how you would smoke a cigarette, making it the preferred method for people who are first making the switch.
As far as draw resistance goes, I think they did a great job calibrating this. It works very well even though you can't adjust the airflow or coils. You can't get this and expect to go win cloud competitions, but it seriously does better than you would expect from such a small and inconspicuous vape.

Power Flexibility
There is no power flexibility with this at all. You can't change anything, including the voltage. You just flip the top and go. This is true of most starter kits anyway, but this one is way more sleek and fun to use.
If you want power flexibility, you're going to have to spend more money and get something bigger.
The only thing that could possibly make this more convenient to use is a top-fill design, but it already is easier than the vast majority of vapes.Like I said above, all you have to do is flip the top and take a draw. The heat is engaged by the suction of your draw, so you don't have to fiddle around with any buttons or settings.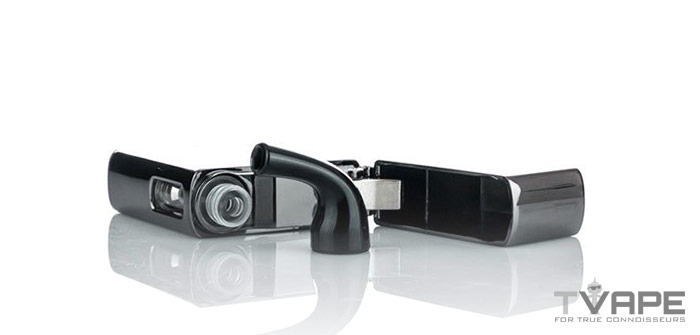 Removing the tank is even incredibly simple thanks to the magnetic connection. Filling from the bottom may delay you by a whole 5 seconds when compared to top-filling. In my opinion, it's not enough to worry or gripe about.

Portability
The portability is fantastic. I already mentioned the dimensions, but I'll repeat them again. This is just 2 ¾" tall and just over ½" thick. The width is about 1 ⅔". That technically makes it a little bigger than a zippo lighter (I checked), but not by much.
You can slide this into any pocket and easily forget that it is there. As far as comfort and convenience goes, this is at or near the top of the charts.

Overall Experience
This should come as no surprise if you've read the review, but I really like the Vaporesso Aurora.
This is a perfect vape for when you need a stealthy or portable option for something you are going out to do. In my case, that would be hiking, but pretty much any time you want to carry your vape in your pocket or be discreet, this would be a good choice.
The mouth to lung draw style also makes this a good choice for people looking to switch to vaping from smoking. The small tank size and limited battery life may get old after a while, but it wouldn't be a bad place to start.
At the very least, this is cheap and cool. It's worth the money just to use it as a conversation starter at parties.
Those who want a more traditional vape to start with should consider the Coolfire IV 100W. And for those who want a more portable mod style vape we highly recommend the Vaporesso Target Mini.
We hope you enjoyed reading our Vaporesso Aurora review! We would love to hear from you! Feel free to leave a comment in the section below, you can do so anonymously 😉 Don't forget to follow us on
Facebook
,
Twitter
or
Instagram
for contests, sales alerts and other fun stuff! Thanks for reading and as always, keep vapin'! 😉