The KandyPens Rubi is an exciting new pod vaporizer that's gaining popularity as a new pod vaporizer for e-liquids and oil concentrates. It has constantly been compared to JUUL E-cig and other e-cigs in the market. What makes it stand out from the crowd is that it has an open pod system, which means you can use it with any kind of e-liquid or oil.  However, the popularity of Rubi lies not just in the open pod system but several other features that we will discuss below. Be sure to check the vape buyer's guides for important information to take into consideration before making your purchase.
If this is your first oil pen vape, check out our useful oil pen vape ranking to see the best the oil pen vape industry has to offer.
Review: Kandypens Rubi Review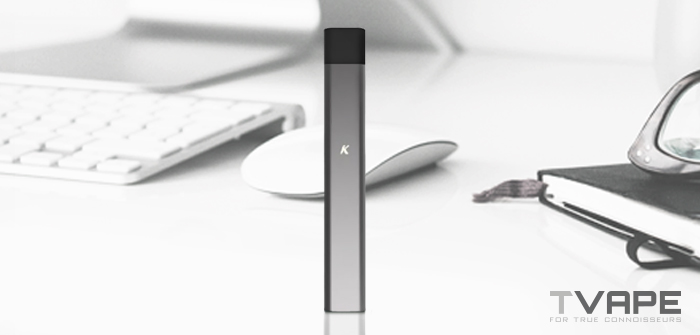 Manufacturing Quality
When it comes to manufacturing quality and design, the KandyPens Rubi comes across as a small yet powerful device. It is four inches tall, which means it is small yet slightly taller than other competitor products. It sports an elegant design with smooth round edges.
The mouthpiece fits comfortably and can be removed by simply twisting the rubber stopper when you need to refill the pod with the liquid of your choice.
It is also pretty durable so it is unlikely that you will need to replace the mouthpiece. We were impressed with the leak-proof design which adds another feather to its cap.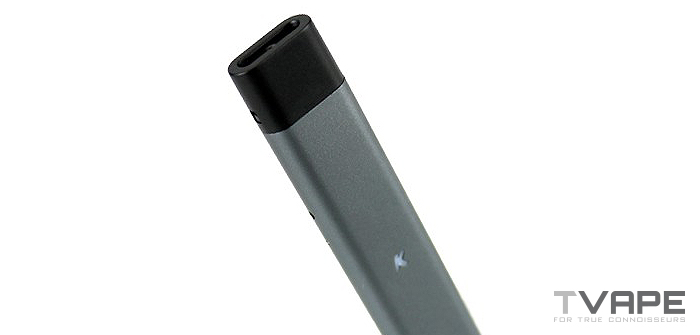 A small hitch with the manufacturing design is that there's no window or portal to check the level of e-liquid. The user has to remove the mouthpiece to check the pod or wait until it stops releasing vapor.
While this cannot be called a huge design flaw, we wish there was a tiny indicator to monitor the level. People who use 510 cartridges tend to prefer the Tronian Pitron.

Flavor Quality
When it comes to flavor, expectations are high with a KandyPens product and this one delivered spot on. It delivered full flavor and really good vapor when used with different kinds of e-liquid. You may try it with juices with different VG/PG ratios, but it delivers as expected every single time.
We love the fact that Rubi pod comes with a ceramic coil that's lined with Japanese cotton which provides excellent flavor. The draw resistance is smooth and it works well whether you use DLI (direct lung inhale) or MTL (mouth to lung) technique.
Power Flexibility
There's no power or activation button on the Rubi. It is draw activated. You just need to ensure that the 280mAh battery is charged.
There's a micro-USB port to easily charge the battery. It gives about 30 to 50 draws per charge. It depends on how long you pull.
If you are someone who draws really long then it may last for 30 pulls while if you like medium to light pulls then you may get as many as 50 in one charge. If you are someone who also uses 510 oil cartridges and other vapers have reported Linx Hermes 3 is a good place to start.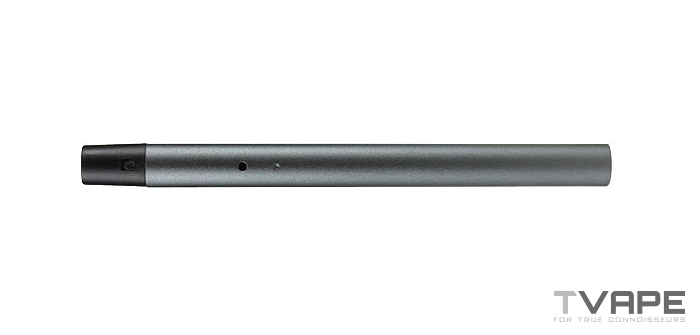 Ease of Use
Among various other things that make the Kandypens Rubi popular, one important factor is the ease of use. The device can be easily activated upon inhalation for easy operation.
Although there's no temperature control or variable voltage, it does not interfere with the performance of the e-cig. You can use the Rubi right out of the package without any need for a test or tweak.
Re-filing the Rubi pod is as easy as it can get. You just need to remove the pod from the battery, remove the silicon plug at the side of the cartridge and fill it with any e-liquid of your choice. Just make sure you do not overfill it. The package comes with a tiny dropper which makes it easier to refill the cartridge.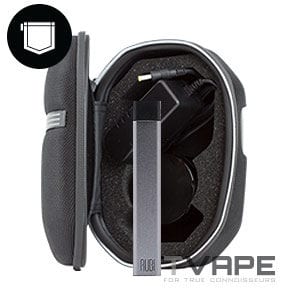 Portability
The Kandypens Rubi is a small device and boasts a sleek design. Although it is made from stainless steel, the vaporizer is lightweight, hence easy to carry in the pocket. It feels solid to hold in the hand despite its small form factor.
Due to its minuscule size, it is one of the most discreet vapes available in the market. A fully charged battery can last for an entire day. It takes an hour and 20 minutes for the battery to charge completely.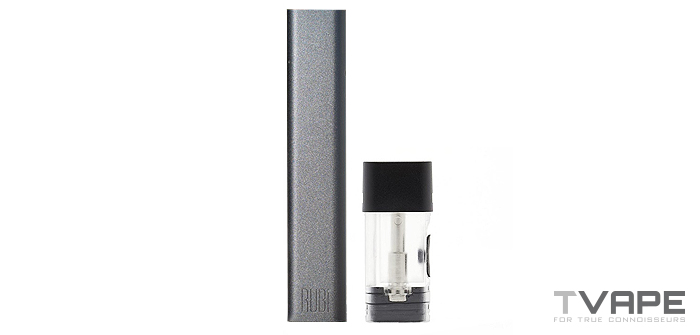 Overall Experience
KandyPens are known for creating a buzz with their new products and the Rubi is no exception. The amazing open pod design gives you the freedom to use any type of e-liquid. This feature places Rubi ahead of some of the best e-cigs in the market. Whether you want to use regular e-liquids or oil concentrates, the choice is yours! You also get to enjoy the full flavor as well as big vapor.
We also appreciate the ease of use and durability of the product. It is easily draw activated and there are no leakages even after weeks of continuous use. The package comes with everything you will probably need to start vaping out of the box. Even if you are a JUUL E-cig user, we would suggest that you give Rubi a try. We are more than sure that you'll be impressed.
Overall, we feel the KandyPens Rubi is a well-built product that delivers good value for your money! Be sure to pick one up directly from our shop!
We hope you enjoyed reading our KandyPens Rubi review! We would love to hear from you! Feel free to leave a comment in the section below, you can do so anonymously 😉 Don't forget to follow us on
Facebook
,
Twitter
or
Instagram
for contests, sales alerts, and other fun stuff! Thanks for reading and as always, keep vapin'! 😉